Come see the "MUST HAVE" machines of 2018 in Booth 5567 at the International Woodworking Fair, August 22-25, Georgia World Congress Center, Atlanta.
All machines will be under power for demonstrations!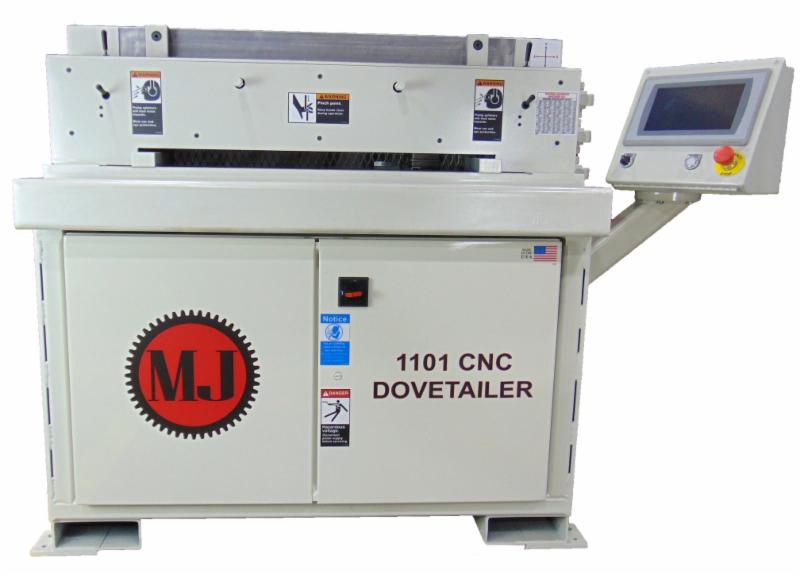 The new Mereen-Johnson Model 1101 Single Spindle Dovetailer will be unveiled at the IWF show in Atlanta and will be the "must have" machine of the show! Mereen-Johnson's new Single Spindle Dovetailer offers the quality construction, precision, reliability, and low cost of ownership you've come to expect from this industry leader.
The new Single Spindle Dovetailer makes it fast and easy to produce strong and attractive dovetail joints.
Ultimate production flexibility - Lightning fast changeovers - Maximum versatility cuts multiple styles of Dovetails
Mereen-Johnson's legendary durability - Made and serviced in the USA
In addition to the new Model 1101 Single Spindle Dovetailer, Mereen-Johnson's other "must have" machines at the show include the Model 1105-G Dovetailer, the Model 99-D Box Press, the Model 312-DC/SR2 rip saw with a Rip Navigator Tracker, and the Model 524-DC/SR4 rip saw with Rip Navigator Scout.